Death Tribble wanted an Evil Whale.  My first go around tried to animorphasize the beastie, but DT really wanted a pretty straight up baleen whale.  I gave it a bit of a "chin" growth and red eyes to hopefully push it a bit into 'eeeeevvvviilll!!" territory.  But I'm not sure.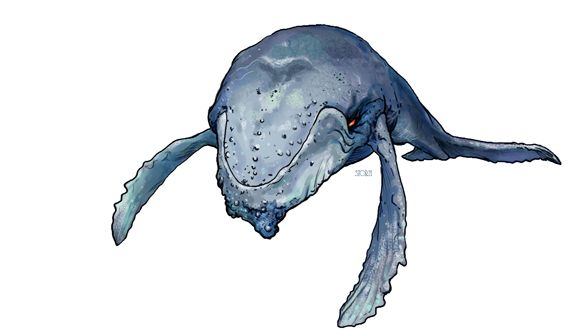 This is another in Paul T's Exalted femme fatale series.  This time, it is Red Lotus Blossom, described to me as a redhead (but using an actresses very orange hair color), wearing red, and being a "sword princess" but with a naginata (if I preferred.. yes, I preferred! <g>  I get to draw swords all the time, naginatas are much more rare!)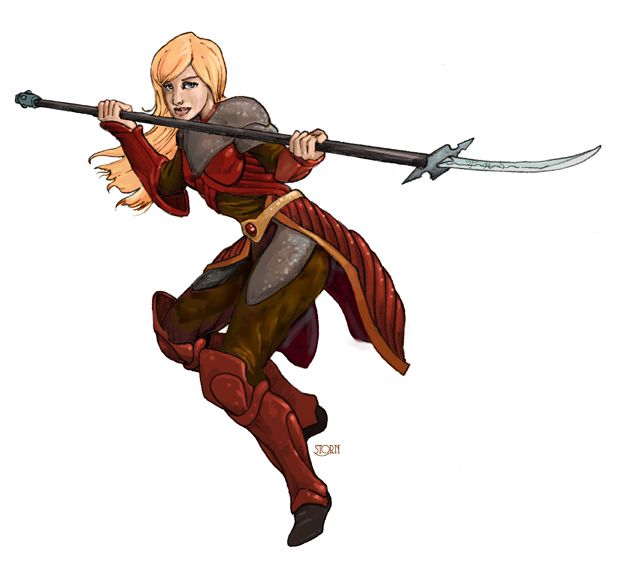 p.s.  Really, really diggin' my Cintiq!!!