Well, Millie encouraged me to make Xmas cards.  So I did the obligatory cat Xmas card starring our cats, Chrissie and Baby.  Chrissie is the one wearing the santa hat.  So this is the cute.  Down with watered down acrylic ink.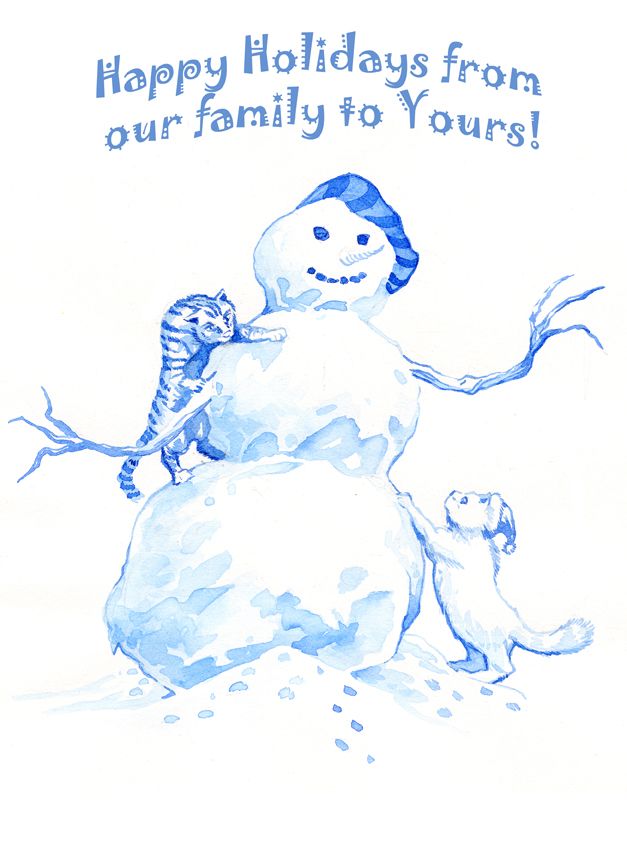 Then we have a dear friend who is a major horror fan.  Last year, I did a zombie Xmas.  This year, well, how about Vampire Xmas.  So, Bloody.  Maybe next Xmas will be hairy (ie Loup Garou).   Another acrylic, done on these cool watercolor cards that I acquired along the way somewhere.  By the way, although the font was hand done, it was based on a pencil transfer from Blambot's excellent YouMurderer font.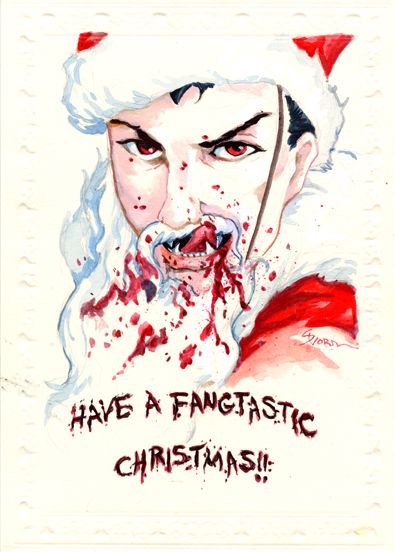 Lastly, the divine, the last in my triad of angels.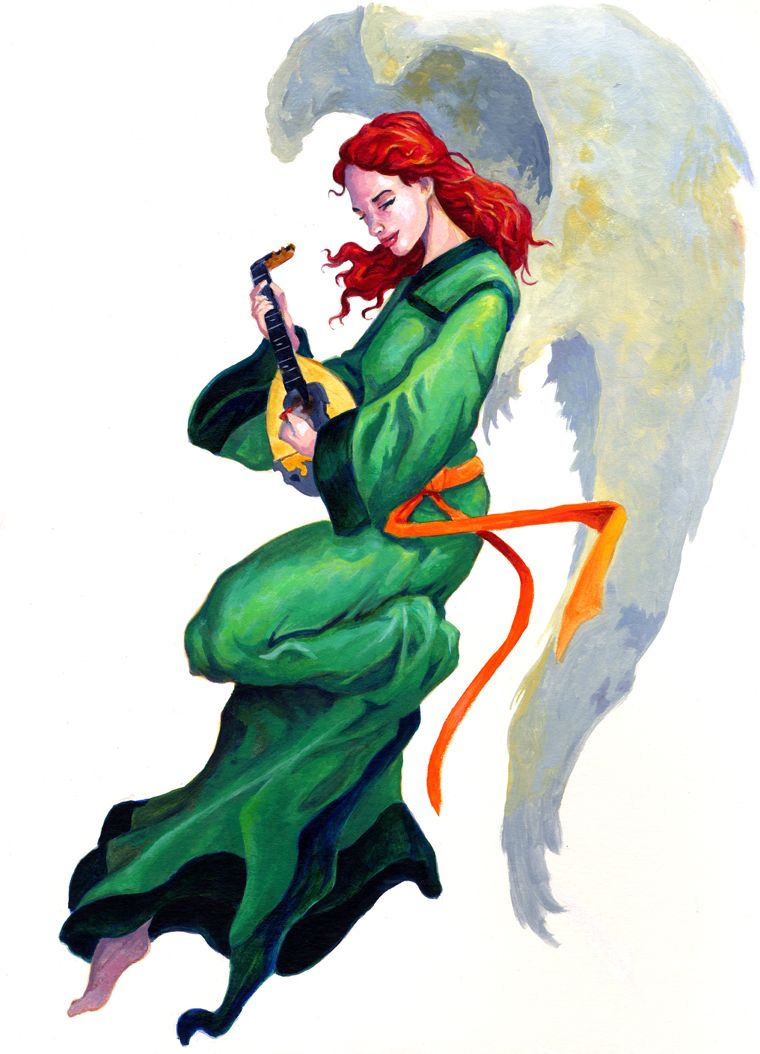 I will put all three of these up on my FineArt America.  They can make nice cards and such.
http://fineartamerica.com/profiles/storn-cook.html
I'm off to Puerto Rico for Christmas.  I hope to do some art while down there.  I'll post it when I get back.