I had the distinct pleasure of working alongside Steve Ellis, in his studio, as we both worked on our covers.  Steve is a great artist and the conversation never wavered and a couple of brews were imbibed.  I transferred the painting from my sketch, eliminating the palisade in the back and substituting mountains.  Andrew pointed out that a lot of stuff happens in the mountains in the novel and I agreed.  After the transfer, I tightened up the sketch on the gesso'd canvas board.
Knowing that I wanted a very wintery, cool  background, I wanted to keep my figures fairly warm to pop forward.  I got most of the background done in the 5 hours I was over in Steve's studio.  I just started to block in Rotos, the giant.  The below was shot with my iphone and it came up fairly dark (compare to the next iphone shot in my studio).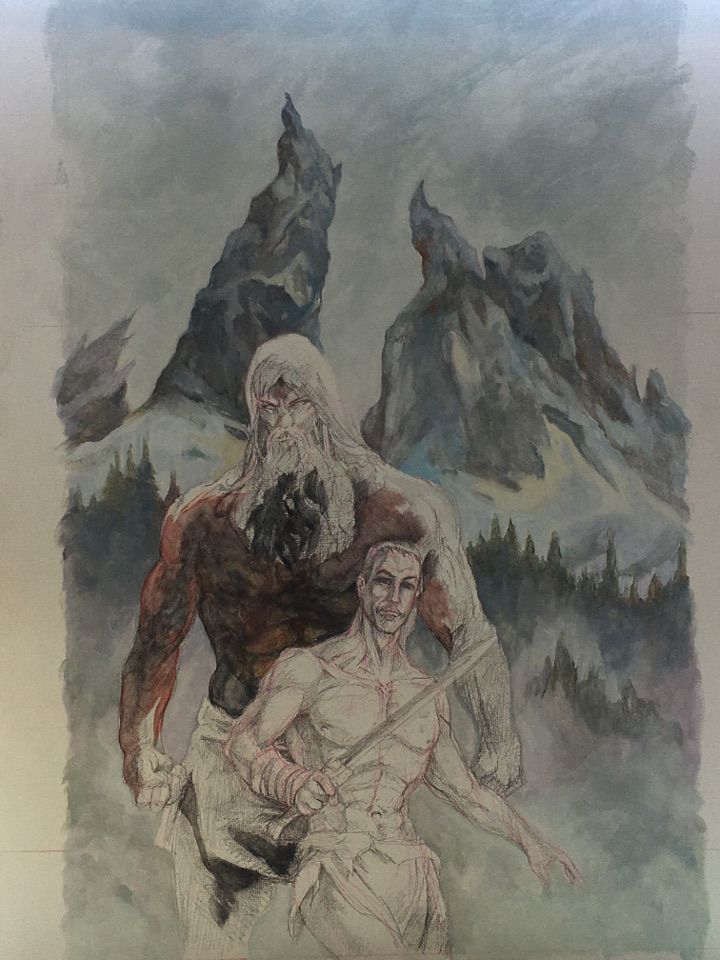 Then I worked a few more hours on last Sunday, getting more into Rotos.  I think I over did his hair in value range.  He is supposed to be shaggy and gray.  I will have to knock back the dark in that hair, don't want it to read as black hair.  But this is all a process and the preliminary color and values are holding places well into the painting time.
Looks like a totally different painting, especially the background.  Shooting this in MY studio, so much lighter.  I am blocking some of Kien, not happy with his values, but I can build on what I got down.  He is supposed to have a bit of Mediterranean skin tones and I'm not close yet.  But the structure is starting to happen.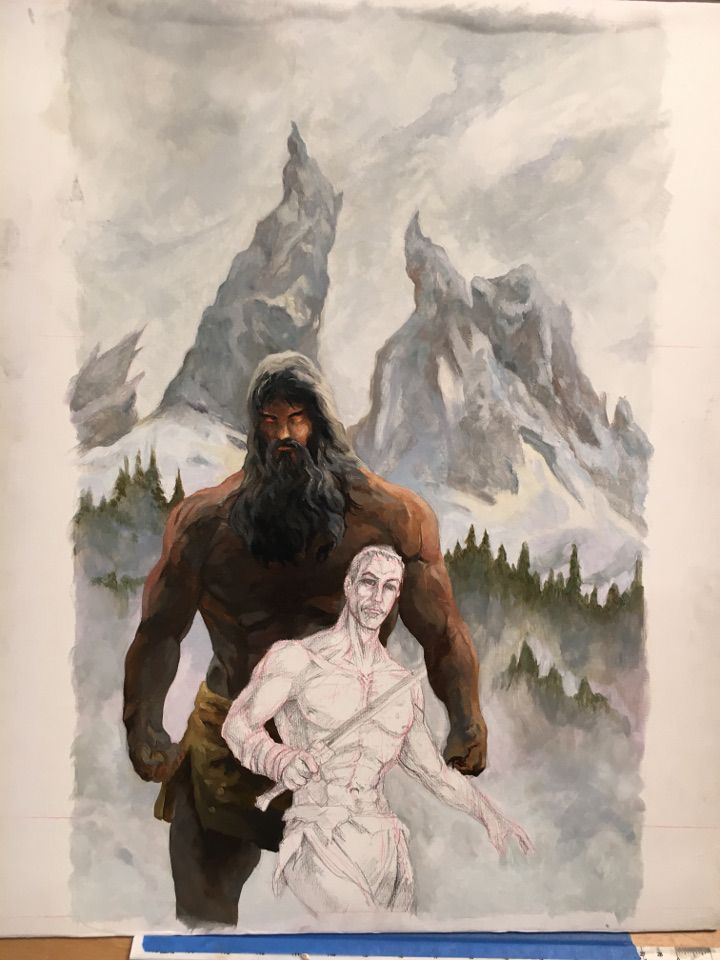 Again, don't forget to check out Andrew's writing.  Andrew Luther and his writing here:   www.andrewjluther.com