I got a really nice commission and a nice letter from a dad who was commissioning his daughter's character, Ocean Princess, from their regular mutants and masterminds game.  She is 9 years old.  The dad said that they often use pics that i've posted over on the Green Ronin boards for their characters.
So, here is the pic: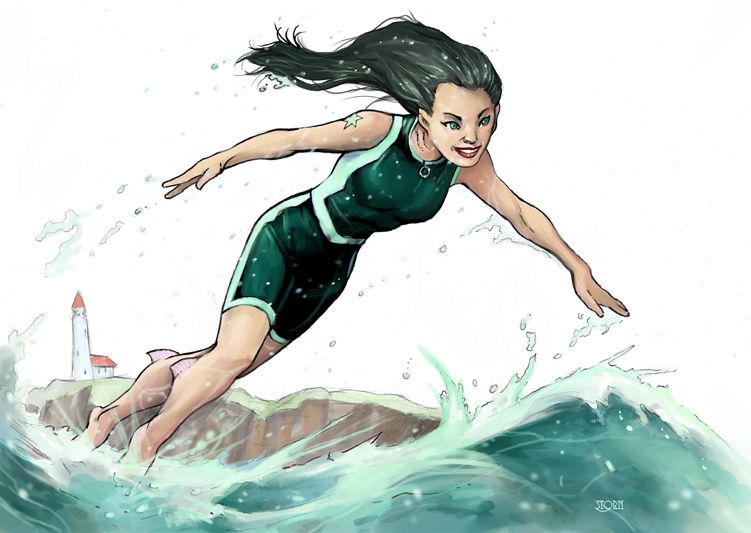 Next up, I did another Death Tribble commission, this time a victorian lady with what he called a "tricked up parisol".  So, this is what i came up with, going for a femme fatale vibe.
Then I got a chance to do a Star Trek commission…not something I do all that often.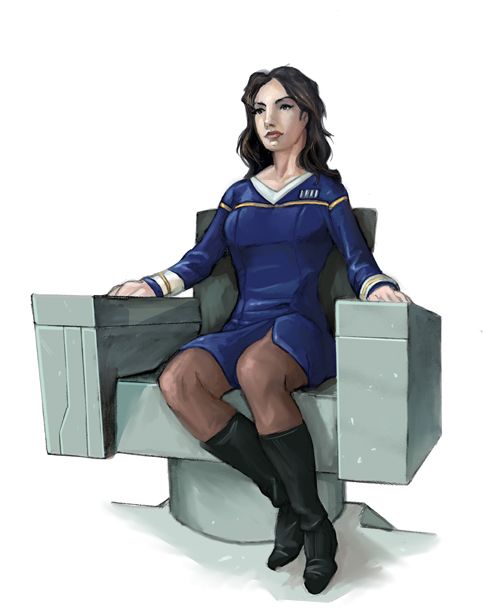 Lastly, this is a wee sketch, still trying out watercolor pencil, playing with digital watercolor on multiply layers.  This is something from a web comic idea that is slowly gestating in me head.  Hopefully, more to come…